Cross-cultural Activity: the Lantern Festival
清华大学MEM教育中心
Cross-cultural Activity: the Lantern Festival
The 15th day of the first lunar month is a traditional festival in China, the Lantern Festival.
In order to let students better understand Chinese traditional culture, meanwhile promote the communication and exchange between MEM and IMEM students, and improve their cross-cultural competence, MEM center held a cross-cultural activity: the Lantern Festival on February 13rd, 2022.
Yiru Ding and Jesse Efraim Silva Guimaraes
Xu Chi, student from MEM 2021 gave us a historical overview of the Chinese Lantern Festival. The Lantern Festival started in the Han Dynasty to worship Buddha. In the contemporary China, the Lantern Festival becomes a festival to celebrate the end of the Spring Festival and to pray for a blessing from the ancestors.
The celebration of Lantern Festival mainly includes a series of traditional folk activities, such as watching lanterns, eating Yuanxiao and Tangyuan, guessing lantern riddles, setting off fireworks and so on. In addition, many local Lantern Festivals have also added traditional folk performances such as dragon lantern, lion dance, walking on stilts (高跷), rowing dry boats, yangko (秧歌) dance and Taiping drum.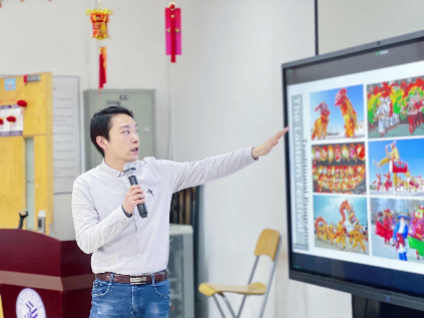 Chi Xu, student from MEM 2021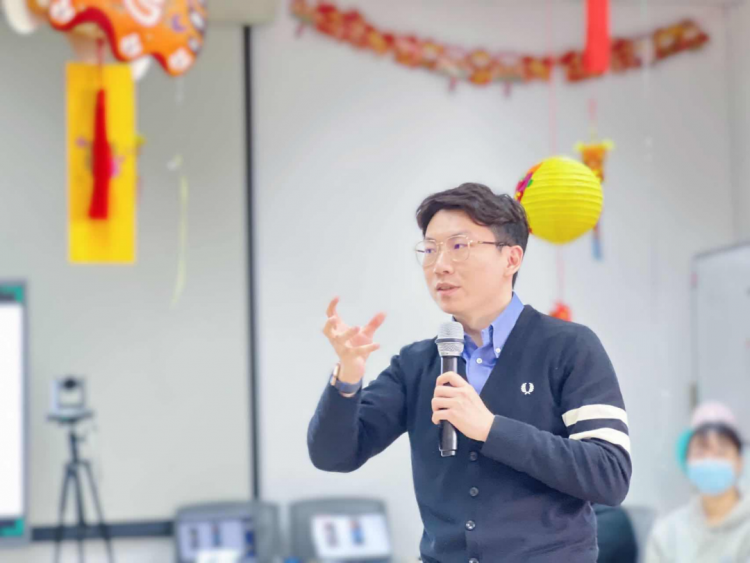 Yan Zhang, student from MEM 2019
Leonardo and Ng, Chian Huey from 2020 IMEM introduced the Indonesian Latern Festival, the Chap Goh Meh and Malaysian Lantern Festival correspondingly online.
In Malaysia, Lantern Festival is normally known as Chap Goh Meh, a Hokkien term that means the 15th night of the new year.
During the Chap Goh Meh, Mayaysian will be having reunion dinner with families living under the same roof. Furthermore, they will worship our ancestors or visit the temple and make prayers to the deities at night. In those temples, there will be lion dance performance and colourful display of brightly lit red lanterns available. Unlike China, instead of having Tangyuan or Yuan Xiao, some of the Malaysian families might be having Bubur Cha Cha (a type of sweet dessert in Malaysia) especially for folks from Penang.
Although Lantern Festival in Malaysia is very similar to China as it is originated from China, but we do have a unique activity which is called Pao Gan. On the night of Chap Goh Meh, unmarried ladies will write their name and contact details on tangerines and toss them into the river in the belief that a man would scoop them up and make contact with them, allowing these single ladies to marry good husbands. On the other hand, if a man is interested in a woman, he hands over a banana with his details on it. This explains why Chap Goh Meh is also regarded as the Chinese Valentine's Day. This culture started from Penang, later then became "popular" in Klang Valley and Malacca and shortly it became one of today's Malaysian culture.
Indonesian celebrates lantern festival or called "Cap Go Meh" by praying to the temple and join the parade of spirit medium who believed to be possessed by sort of Chinese god and blessed the area from bad luck. The Indonesian Chinese do not eat glutinous rice ball soup to celebrate this festival. Instead they eat lontong cap go meh which is a special Indonesian dish consist of rice cake wrapped in banana leaf, with a creamy soup made out of Indonesian spices and coconut milk and other Indonesian condiment such as fried peanuts, stinky beans called petai, etc.
Guessing lantern riddles is essential in the celebration of Lantern Festival. During the Lantern Festival in the capital Lin\'an in Nan Song Dynasty, riddles were written on slips of paper and pasted on colorful lanterns for people to guess.
On Feb.13, in the classroom, Chinese and English lantern riddles was written on colored paper and hanged above, and Chinese and foreign students looked up one after another. Students are having lively discussions about the riddles and guessing the answers with great interest everywhere. The lantern riddles are very interesting and the scene is full of laughter.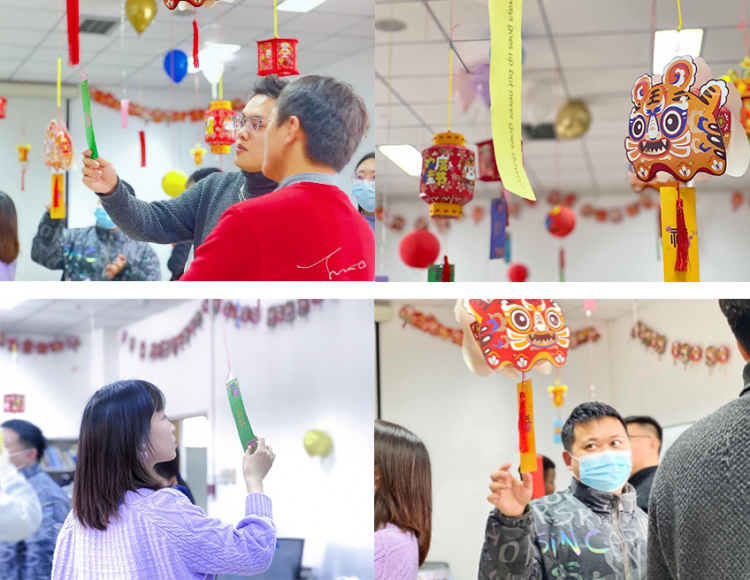 Students participating the lantern riddles
In this part, many games was prepared such as Ringtoss, The final stroke of the Chinese character "Fu", and Chinese zodiac sit. Chinese and foreign students participated enthusiastically and had a lot of fun.
"First, prepare the water-milled glutinous rice flour, and then pour it with warm water at about 60 degrees to knead the dough. After the kneading is completed, take an appropriate amount of glutinous rice balls to wrap the fillings and knead them into glutinous rice balls", listening to the teacher\'s explanation, Chinese and foreign students rolled up their sleeves and tried making dumplings. Watching the round little glutinous rice balls being born in their hands and witnessing the little glutinous rice balls grow up slowly in the boiling water, every student was excited. Everyone worked together and ate sweet Yuanxiao and Tangyuan, which brought the event to a successful end.

Homemade Yuanxiao and Tangyuan
The cross-cultural competency activity held by the MEM Center ended successfully. In the future, the Center will continue to carry out a variety of activities to enhance cultural exchanges between Chinese and foreign students, help foreign friends to better understand Chinese traditional culture, demonstrate cultural confidence in international exchanges, and open up a new paradigm for cultural exchanges between China and foreign countries on campus.
2022 Lantern Festival | Tsinghua IMEM & MEM group photo
Teachers from MEM Center and student volunteers made every effort to organize such a colorful activity. And we are so blessed to celebrate the Lantern Festival in a different way. May the joy and happiness around us all today and always.
Huanlin Guo 2019MEM-E
This is a wonderful cross-cultural lantern festival activity. I not only learned about the cultural characteristics of Lantern Festival from China and Overseas, but also participated in DIY Tangyuan making, guessing lantern riddles, throwing rings and other interesting games with you. Thank all teachers and MEMers&IMEMers.
Xiaoyu Shen 2020MEM-G
Writer: Jesse Efraim Silva Guimaraes
Photo: Aine Li, Chaoqun Li
Editor: Haitao Wang, Rui Lu, Lu Yang, Zhizhong Li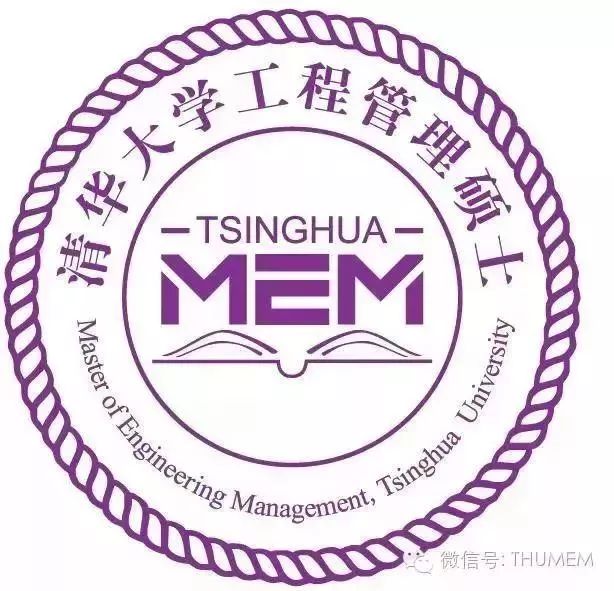 清华大学工程管理硕士(MEM)教育中心
清华最早跨院系的专业学位教育中心之一
围绕国家战略需求
拓展国际化行业视野
培养国家重点行业和新兴产业骨干人才
长按二维码关注哟
微信:THUMEM
教务部门电话:010-62796585
地址:北京市海淀区清华大学舜德楼北411
编辑:葛格
(本文转载自 ,如有侵权请电话联系13810995524)
* 文章为作者独立观点,不代表MBAChina立场。采编部邮箱:news@mbachina.com,欢迎交流与合作。
热门推荐
备考交流
免费领取价值5000元MBA备考学习包(含近8年真题)
购买管理类联考MBA/MPAcc/MEM/MPA大纲配套新教材
扫码关注我们
获取报考资讯
了解院校活动
学习备考干货
研究上岸攻略